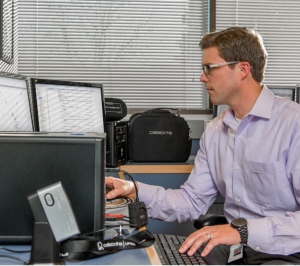 Real-time, Actional Evidence with Intuitive Analytics and Streamlined Digital Forensic Data Management
To keep pace with rapidly evolving digital data and work cases faster, law enforcement requires proven forensics tools and new thinking. The time has come to move beyond disparate data repositories and manual analytical processes to a unified investigative platform. With intuitive analytics and streamlined digital forensic data management, case stakeholders can collaborate and act on digital data in real-time.
UFED Analytics Enterprise supports a complete, end-to-end, digital forensics workflow. No more manual analytical processes that drive time and cost into investigations!
With UFED Analytics Enterprise, powerful, advanced analytic engines layered within a server-based centralized forensics data repository quickly correlate, decode and index all forensics data sources to reveal critical insights. The scalable platform enables tens or even hundreds of users – forensic specialists, detectives, investigators, analysts, agency management, attorneys, outside experts – to collaborate on a case or perform cross-case analysis simultaneously. Whether you handle forensic operations for a single department, an entire agency or multiple agencies, UFED Analytics Enterprise simplifies the complexity associated with managing and correlating forensic digital data. Through a web browser, authorized users can instantly search, filter, report and share critical digital evidence easily.
UFED Analytics Enterprise Delivers:
A scalable, centralised data repository that efficiently decodes, indexes and stores digital evidence.
Powerful analytics rapidly and automatically correlate, filter and mine large sets of digital evidence from disparate data sources and cases to produce actionable insights.
Robust permission management and secure, role-based web clients support simultaneous, collaborative workflows to maximize resources, speed decision making and share case data efficiently.
Easily perform cross-case investigative workflows by subject, crime type or time period.
Seamless integration with existing agency IT ecosystems and programs.
For more information, download the UFED Analytics Enterprise Data sheet here