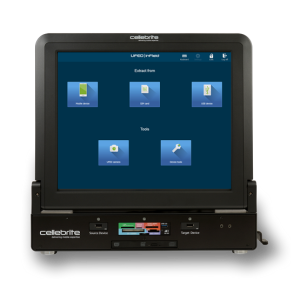 The UFED InField Kiosk features an intuitive interface which makes extracting live device data simple, saving time while ensuring strict access control. Whether located at a police station, border check point or airport, this ruggedised frontline tool allows you to perform forensically sound logical extractions of mobile device data in the field with minimal training.
Key features:
Extends mobile forensic investigation capabilities to the field to help reduce lab backlogs.
Fast-tracks evidence collection and qualification for more targeted insights.
Accounts for every action by every user to ensure evidentiary integrity.
Connect and quickly identify more than 15,000 supported device types using autodetect, search or manual selection features.
Quickly extract logical data from mobile devices, SIM cards or USBs.
Easily preview selected data in the intuitive, graphical viewer.
Preconfigured permission management and case ID features help control data access and maintain evidence integrity.
Share statistics, reports and raw mobile data with other authorised personnel or send to a predefined location across a local, secure network.
Analyse data using simple data filters such as crime-related watch lists, people and timelines.
Generate reports in multiple formats (PDF, UFDR, CSV, Microsoft Word) on all or filtered information.